About Us
Vision Kitchens is Melbourne's pre-eminent designer, manufacturer and installer of high-quality custom kitchens. For over ten years, we've provided clients with exceptional value and service. At Vision Kitchens, we believe that buying or renovating a kitchen should be a simple, enjoyable and stress-free process – from start to finish.
As experienced kitchen renovation builders, we understand that your kitchen is an integral part of your home and lifestyle. It should reflect your personality and enhance your culinary endeavours. That's why a kitchen from Vision Kitchens will always be stylish, ergonomic and unique.
At Vision Kitchens, we pride ourselves on being consultative, knowledgeable and creative. We'll design a great kitchen to suit your taste and budget – without compromising on quality. Our experienced tradespeople will install your kitchen with care and pride, using only high-quality products.
If you're a discerning buyer looking for value, Vision Kitchens is the kitchen company for you.
The Vision Kitchen Difference
Fixed price
Registered builder
Hassle-free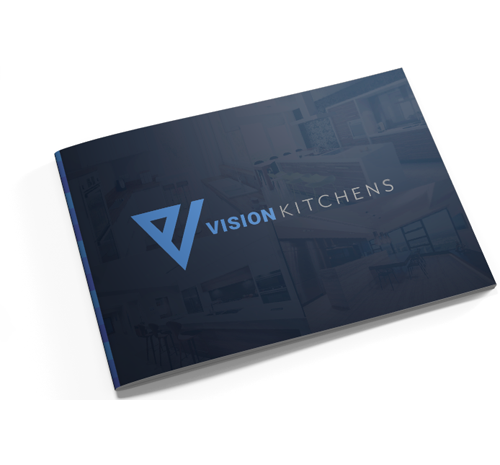 Free Kitchen Inspiration Booklet
Can't get enough inspiration?
We'll email you a free PDF of our very own Inspiration Design Booklet.